I/O Isolation up to 3000VAC for Energy System Applications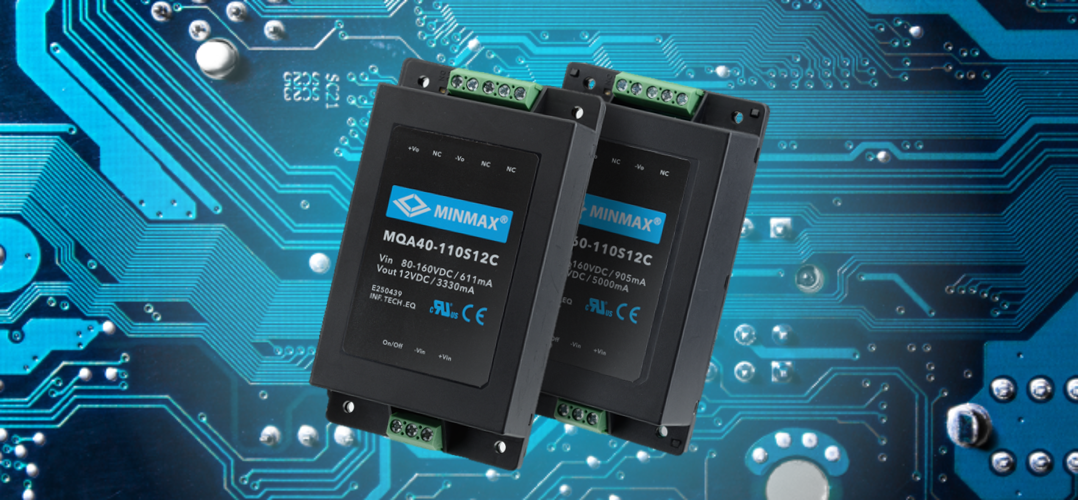 MOA20C ‧ MQA40C ‧ MRA60C SERIES
The MOA20C 、 MQA40C、MRA60C series are the latest range of 20-60W DC-DC converters for MINMAX's ultra-high isolation power solutions. They have chassis and DIN-Rail mounting package which can be directly installed in a server rack, data cabinet, and outdoor telecom, industry equipment. Especially, the input voltage range 80-160VDC makes it suitable for use in the energy systems.
The MOA20C 、 MQA40C、MRA60C Series both consists of 9 models offering 80-160 VDC input ranges with single output models ranging 5–48 VDC and dual output models ±12V, ±15V, ±24V delivering 20-60 watts of output power. Further features include I/O Isolation of 3000VAC, high average efficiency up to 89%, operating ambient temperature range of -40°C to +94.5°C, no minimum load requirement, built-in EMC filter for EMI emission EN55032 Class A without additional components required, and under-voltage/overload/voltage/short-circuit protection. All models have been qualified per the CB scheme with safety approvals to UL/cUL/IEC/EN 62368-1 standards.
Documentation including datasheets, safety reports, compliance statements and 3D models are available from our website. Models are in stock and available for immediate evaluation.