Railway Certified Power Solution
Our modern rail infrastructure is a highly integrated system of monitors and controls that assure the safe and timely delivery of passengers and goods. Rail systems present new challenges for designers of both freight and commuter solutions. Commuters now require mobile office communication capabilities and entertainment features that they normally have at home. Improved safety and security measures are being installed, both on the trains as well as at stations, and new classes of DC-DC power converters are being developed to integrate all these systems.
Because the railway is in a state of vibration for a long time, all electronic equipment is faced with voltage instability for a long time, and a lot of safety issues are involved, so all railway electronic equipment must adapt to different environments such as altitude, humidity, shock, vibration, temperature and electrical properties difference, providing optimized performance to meet the demands of various demanding railway applications.
According to the above requirements, EN 50155 is the European standard for railway electronic equipment. Most countries will choose to refer to this regulation, and all MINMAX's railway certification products have passed this regulation.
Another regulation that is widely valued by railway operators is EN 45545-2. The main purpose is to require power converters to meet various fire protection tests to ensure the safety of equipment and passengers. All MINMAX railway certification products have also passed this regulation.
MINMAX power converters have been applied extensively in rail systems, including for train door control systems, air-conditioning systems, passenger information systems, safety monitoring systems, traffic light systems, automatic and remote monitoring systems, brake controls systems, lighting systems, fire detection systems and more.
The MINMAX railway DC-DC converter family includes converters with power ratings ranging from 3 to 150 W. As the primary insulation barrier for railway DC power architectures, they are designed to meet stringent requirements to endure harsh environmental conditions. Our certified railway power converters all use industrial standard DIP, 2"×1", and Quarter Brick packaging. All railway power converters comply with railway EN50155:2017 specifications.
We believe that MINMAX railway power converters can provide solutions for any of the challenges presented by railway applications. For more details about our railway DC-DC converters, please feel free to contact MINMAX to learn more.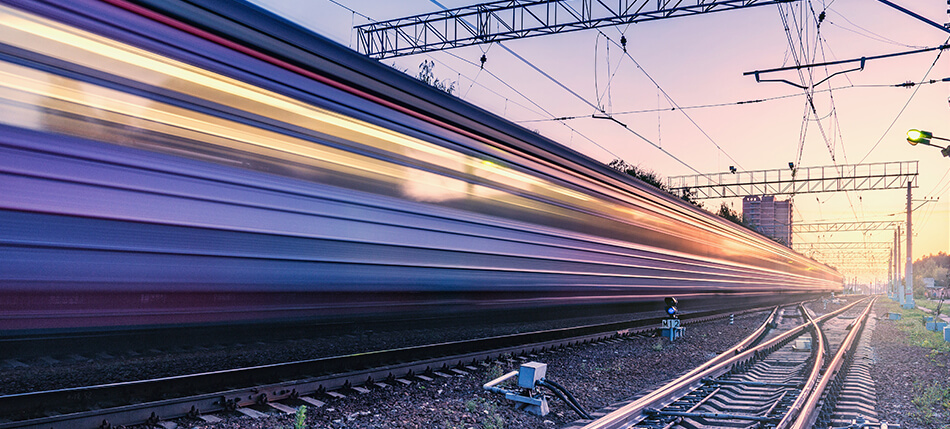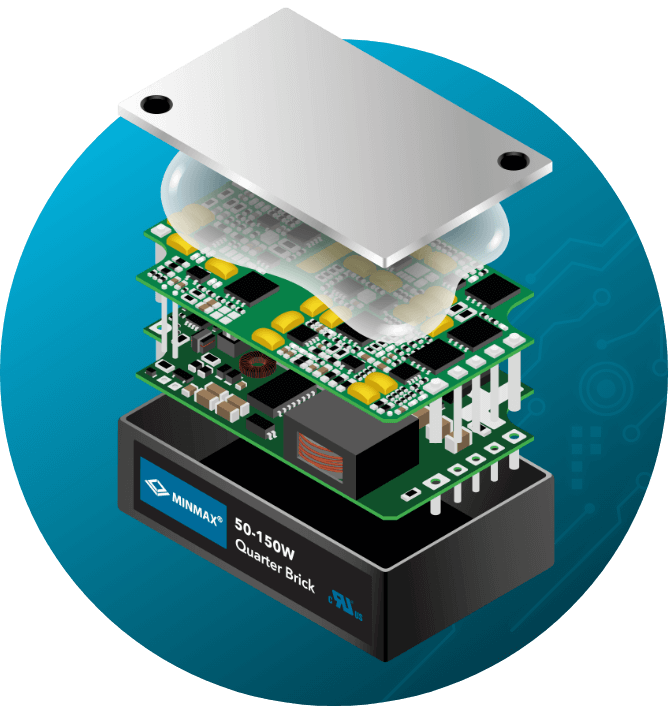 Thermal Management Design Optimization
Wider Operating Ambient Temp. Range
Optimized PCB Layout
Overall Electrical Performance Optimization
Fully Encapsulated for Blocking Interference
Completed Abnormal Protection Function
Railway Certification Approved

1

Traffic Light System

2

Remote Monitoring System

3

Traction Inverter

4

Brake Control System

5

Fire Detection System
6

Train Door Control System

7

Cabinet Cooling System of Railway Industry

8

Passenger Information System

9

Safety Monitoring System / Drowsiness Detection System

10

Automatic Train Protection (ATP)

11

Turnout Monitoring System

Traffic Light System

Remote Monitoring System

Traction Inverter

Brake Control System

Fire Detection System
Train Door Control System

Cabinet Cooling System of Railway Industry

Passenger Information System

Safety Monitoring System / Drowsiness Detection System

Automatic Train Protection (ATP)

Turnout Monitoring System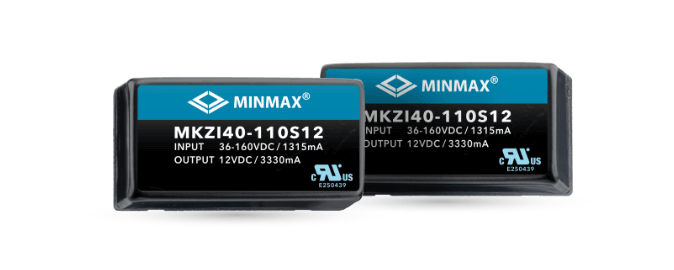 Industrial Standard 2"×1" Package
Ultra-wide Input Range 36-160VDC
I/O Isolation 3000VAC with Reinforced Insulation
Excellent Efficiency up to 90%
Operating Ambient Temp. Range -40℃ to +77.5℃
Railway EMC Standard EN 50121-3-2 Approved
Railway Certified EN 50155 (IEC60571) Approved
Fire Protection Test EN 45545-2 Approved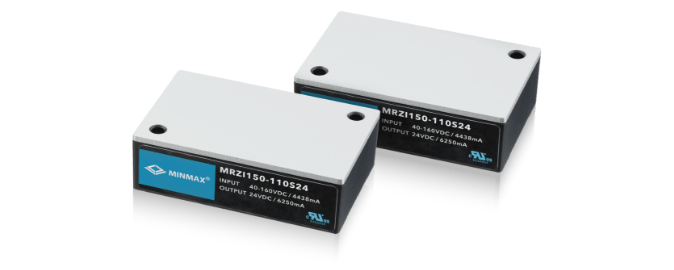 Industrial Standard Quarter Brick Package
Ultra-wide Input Range 36-160VDC
I/O Isolation 2000VAC with Reinforced Insulation
Excellent Efficiency up to 90%
Under-voltage, Overload/Voltage/Temp. and Short Circuit Protection
Railway EMC Standard EN 50121-3-2 Approved
Railway Certified EN 50155 (IEC60571) Approved
Fire Protection Test EN 45545-2 Approved