Simplicity for Design of Modular Components MINMAX Helps Industrial Equipment Use Electricity Safely
    MINMAX Technology Co., Ltd. (MINMAX) is a power converter manufacturer hidden in Tainan Anping Industrial Park, which focus more on R&D, design and manufacturing and other fields to supply a comprehensive standard range of products covering power ratings from 1 to 150 Watt DC to DC converters, 2 to 60 Watt AC-DC power supplies and 0.5 to 1 Amp switching regulators, all of which comply with international safety certification and are given a 3-to-5-year warranty. Meanwhile, MINMAX also meets the different needs of customers pursuing integrated miniaturization, low energy consumption, high heat dissipation, and resistance to temperature shock and vibration impact. Based on stable delivery, perfect pre-sale/after-sale service, and adherence to the belief of quality, MINMAX is always the best quality business partner for customers.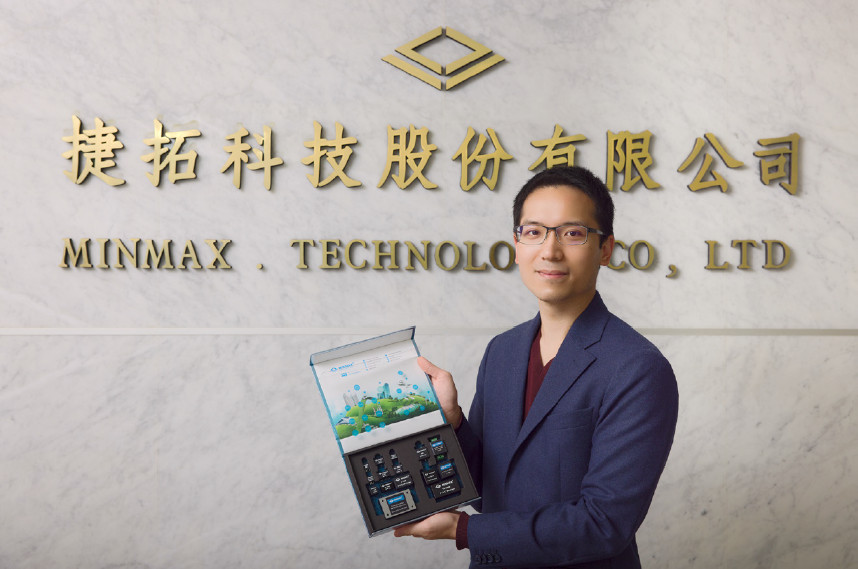 Chuan-hung Cheng, Assistant Manager of Business Department of MINMAX, said that MINMAX has mastered the design and manufacturing technology of a new generation of first-class isolated power modules that are leading Taiwan and the world and insists on "All made in Taiwan", so that MINMAX has positioned its market on value-oriented customers.  
    "At present, our products are mainly distributed in the fields of industrial equipment, railway/ railroad, medical/healthcare renewable energy., etd. As MINMAX maintains a good credit partnership with material suppliers, which brings great help and advantages to mastering long-term material supply and production delivery. Even though the manufacturing industry is currently facing a shortage of chips and bottlenecks in the supply chain, MINMAX still purchases them at a higher price in order to catch up with the customer's delivery time.
Focus on the needs of value-oriented customers and release a new generation of miniaturized power modules
    In addition, in response to the miniaturization trend of power modules to meet the current requirements of value-oriented customers, MINMAX is also constantly innovating to have released the latest DC-DC isolated power modules MDWI15 and MJWI30 in Q4 2021, which are suitable for output power of 15W and 30W respectively.
◆15W Transformation



◆30W Transformation


Note:The reduction of projected area is compared with that of 1st generation.
    The launch of latest modules not only helps MINMAX maintain the tradition of generation evolution almost every 5 years in which MINMAX continues to reduce the projected area of the module by 50%, attributable to the upstream semiconductor components following Moore's Law trend, but also shows the capability of integration among design and layout of electronic circuit, the analysis and design of heat dissipation, and the continuous improvement on SMT parts and mechanism assembly. It is also why MINMAX can continue to play a leading role in the same level of products in the market, because it not only maintains the overall product performance without compromise, but also helps customers to develop more lightweight and intelligent devices.
    Chuan-hung Cheng also disclosed, for the first time, the electromagnetic wave verification laboratory which gives MINMAX products stable performance and high reliability. He said that after all new products are developed, they must go through a series of vibration, stress shock and high and low temperature tests and verification procedures to confirm compliance with the IEC/EN/UL62368-1 international safety regulations and European Union CE electromagnetic compatibility regulations; moreover, MINMAX has also invested millions of NT dollars to have built this electromagnetic wave verification laboratory that conforms to IEC International Standards, so as to avoid mutual interference with other electronic components around the main body or the system board. The setup of this laboratory not only saves the cost and time of entrusting third-party laboratories in renting space and inspection, but also shortens the product development schedule.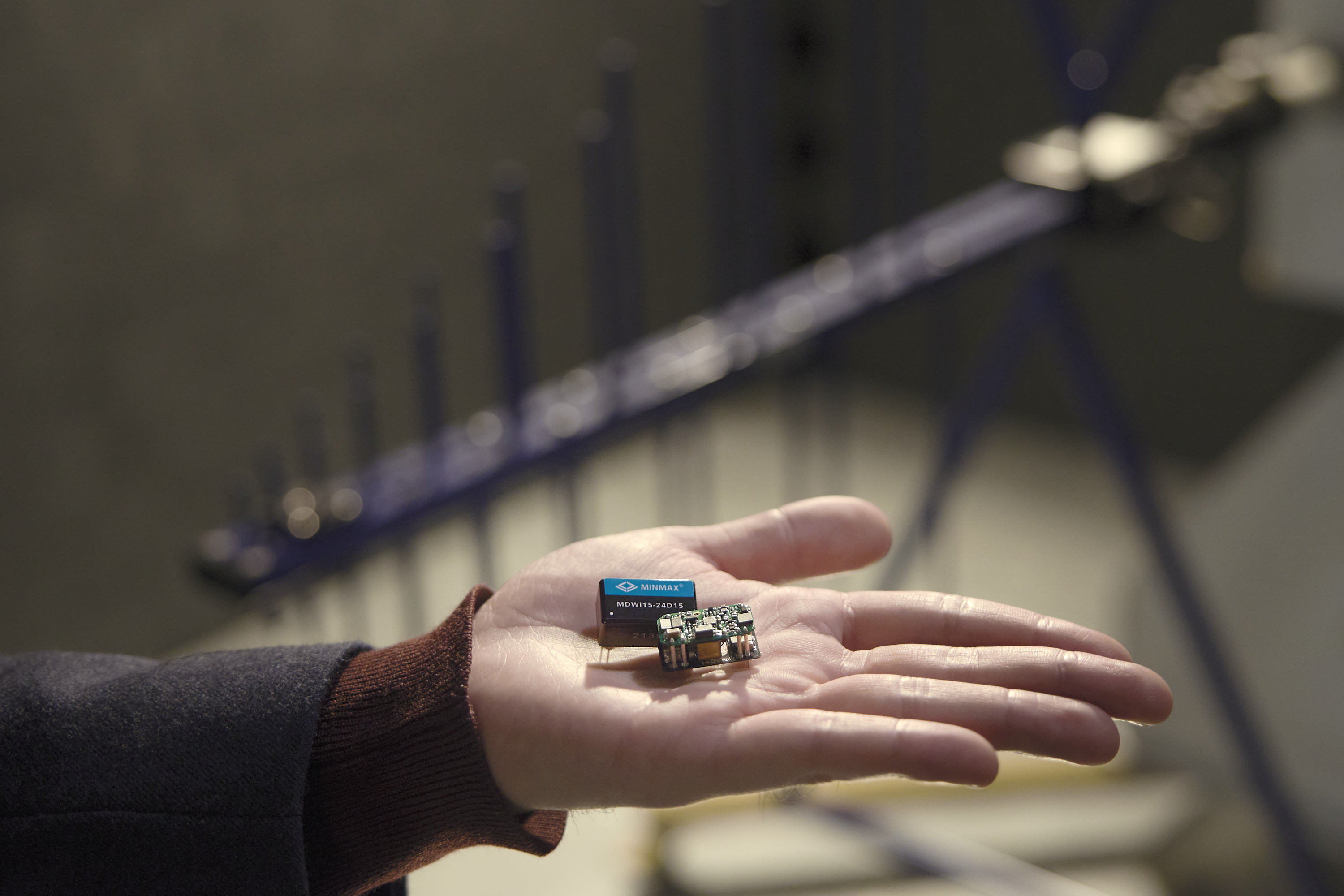 Picture taken at the Electromagnetic Wave Verification Laboratory 

Promote the reduction of material use and component size to keep up with the international economic trend of carbon neutrality
    Looking forward to the future, under the aggravation of global extreme climate change, all countries in the world will face the issue of energy transition, which is expected to indirectly bring business opportunities to MINMAX. MINMAX has already launched a series of power modules suitable for renewable energy system, which can provide more stable and reliable power performance for the energy storage and management systems as well as the fast charging piles for electric vehicles.

    In addition, to comply with the international trend of carbon neutral economy, Chuan-hung Cheng said that all the products of MINMAX not only comply with ROHS Reach regulations but are also designed and produced by raw materials meeting the Conflict Free Minerals Policy. Through the new generation of design and manufacturing integration technology, the projected area is reduced by 75%; the reduction of size and weight not only helps MINMAX save costs in terms of glue, materials and products, but it also helps customers lower acquisition costs every time and gradually achieve the goal of carbon neutrality in the current era of high freight costs caused by supply chain bottlenecks.

News Link:Smart Auto 2022 March
By  Russell Chen